yesss... i do have a tumblr :)
*preechh
carik sendiri la. don't worry korang msti jumpe punya.
pfttt... asal la aku x leh tido nie. da counting sheep, minum susu, then baca buku Interlok (Novel Form5) still... xleh tidoo... -.-" updating blog at 5.30 am. hell's yaaahh! x sabar nak new yr kot aku nie! common la zulaika... go to sleep will ya. esok kene siap kan plan. hope it works!
KASI PECAH KEYH!
haha.
well, aku tgk bosan nie. xleh tido... so, i'm just gonna give up and gave u guys all my link that got to do with me! add and follow me up keyh!!! click je on the picture then da bukak link lain...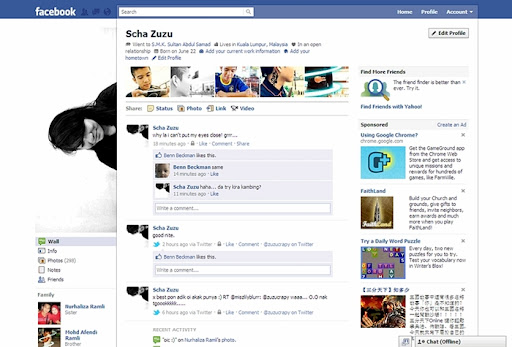 OFFICIAL FACEBOOK
OFFICIAL MYSPACE
OFFICIAL FORMSPRING
OFFICIAL TWITTER
OFFICIAL TUMBLR

so, have fun adding and follow me up bross and brahhss. nak gi solat subuh and tido -.-"