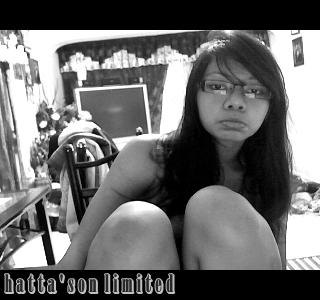 gambar menunjukan tahap kebosanan aku yang teramat lah sangat oke...
nampak sangat la aku tgh boring kn? haha tajuk yang agak poyo. mmg aku tengah boring pon sbb xde credit on my phone. SOS-top up pon da kering. macam mane nak text with u sayang?

♥

♥

♥

u pon da abis credit sbb i lulz... btw, peeps

i da x gune phone number i yang lame

tu da oke.
alaaa, yang 01*-2545167 sbb sim card da kene patah :) so, bli no baru teruss. senang sikit xde la orang yang tidak dikenali mengacau aku 2-3 pagi -.-" tehee. bunyik macam aku banyak peminat plak.
btw, zuzu nak cakap nieee.....

DENGAR LAAA

. kang saya nangis kang. haha

*gedikks plak
well, follower zuzu almost nk dekat 200 :) hhhmmpphh, blom lagik tp almost. so, just wait and see who's the lucky 200th yaa... ade award la ofkoz. padahal x buat lagi... ahukss!
sorry for the boring post. cuz technically aku memang tengah dalam mood boring. so, jangan dok memekak nak tnye aku ape pasal oke. fitrah manusia. ppssttt, tetibe teringat nak buat photoshoot la... tp sape nak jadi photographernye? adesss... aku nak jadik model niee... hahaha....